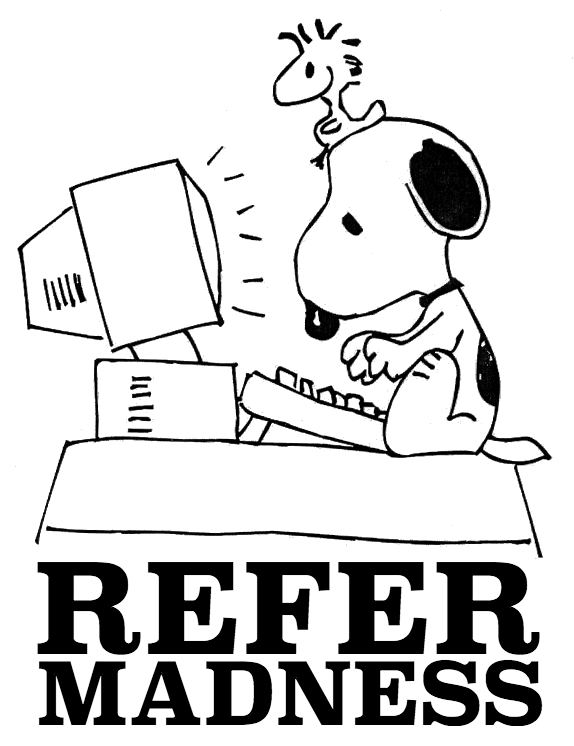 Refer Madness spotlights strange, intriguing, or otherwise noteworthy questions I encounter at the library reference desk.
During an otherwise quiet evening on the desk, someone messaged my co-librarian on our library's chat service with a specific, but not quite specific enough, request. She wanted the title and author of a book in a murder mystery series, published post-2000. She then provided a some 200-word synopsis of the plots and characters in the series, which involved a young girl in rural postwar England who solves crimes in her village "using her bicycle and chemistry skills."
She'd tried book-related listservs and message boards, to no avail. Since our go-to fiction RA librarian was gone for the evening, we were on our own. But not quite alone: I jaunted over to NoveList Plus, that magical database beloved by librarians and bookish folks everywhere, and entered keywords from the patron's description—and which serve as this post's title.
Boom. First result:

The Sweetness at the Bottom of the Pie is the first of five books in Alan Bradley's Flavia De Luce mysteries series. Since NoveList's plot description was surprisingly sparse, and I wanted to make sure I got the right book in the series, I cross-checked it with its Amazon page and sure enough, NoveList was right on target.

Putting the same search terms into Google yields nothing close to what I was looking for. Google can do many other things well, but its wide generalist's net can miss what a targeted niche search like NoveList will catch every time.

Which, of course, reminds me of the Neil Gaiman quote you can find on every corner of the librarian internet: "In a world where Google can bring you back 100,000 answers [or in this case 6 million], a librarian can bring you back the right one."

Thanks to the life-changing magic of NoveList, we got it right tonight.

This entry was posted in